After the announcement of AMD Ryzen 7 processors, Intel has cut down the prices of their processors. They have cut down the prices for twenty processors along with their new Kaby lake 'K' and 'X' series.
New prices
Microcenter reported the new costs for Intel CPUs. In the event that you recently purchased an Intel CPU, like a Core i7-7700K, it is likely that next week, or the following, that same CPU is going to be around 60 or 80 Euros less.

Intel's not discouraging its customers from purchasing their CPUs after the launching ceremony of the AMD Ryzen 7. As per the event, the launch date has been fixed on 2nd March 2017. Furthermore, in a Cinebenchmark score, all the of the CPUs from AMD Ryzen 7 1700, 1700x and 1800x outperformed Intel's Core i7-6800K, 6900K and also the base 7700K processors.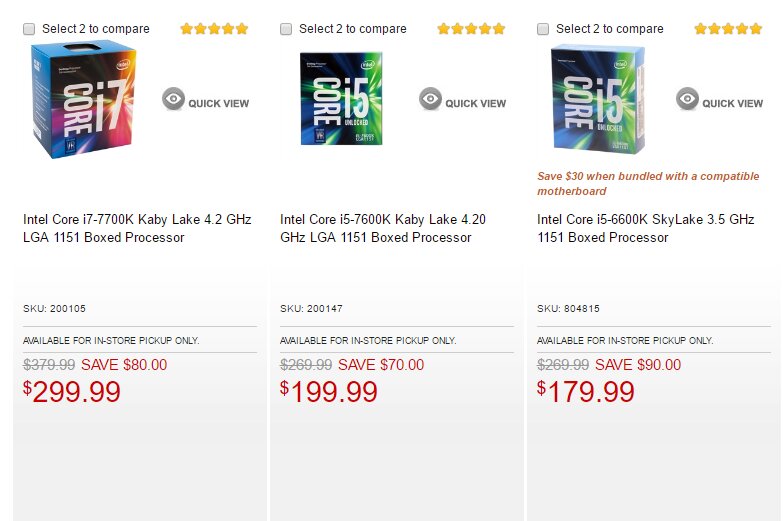 The flagship model of the AMD Ryzen 7 is the 1800x. It configures up to 4.1GHz clock speed with 16 Threads and 8 Cores, which costs $499. Now compare that to Intel's Core i7-6900K with discounted* $999!
<!-comments-button-->