On the matter of net neutrality, July 12th has been announced as a "day of action". This event got the backing of most of the tech giants. It's backed by a wide range of tech companies and advocates, including Amazon, the ACLU, Etsy, Kickstarter, the Electric Frontier Foundation, Mozilla, Vimeo, Greenpeace and Reddit. FCC seems to be on a mission to destroy the net neutrality law and this is the reason for this protest. According to a report in Forbes. Now biggest tech giants Facebook and Google will now support a "day of action" event which is a very big deal.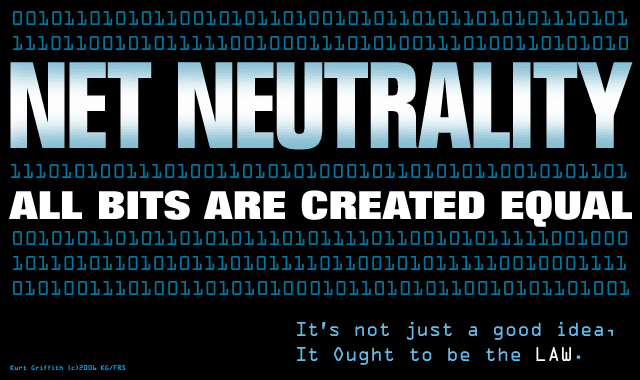 Support by two of biggest players of the industry is crucial to net neutrality. This may be the only way to avoid an FCC-led crash and burn of the net neutrality. Forbes couldn't obtain the specific plans from Google or Facebook to combat this bill but both giants confirmed participation in the event. Further statements are expected from Google and Facebook.
Net neutrality is the principle that Internet service providers and governments regulating the Internet should treat all data on the Internet the same, not be discriminating, or be charging differentially by user, content, website, platform, application, type of attached equipment, or mode of communication. The term was coined by Columbia University media law professor Tim Wu in 2003, as an extension of the longstanding concept of a common carrier, which was used to describe the role of telephone systems.
<!-comments-button-->