After much criticism and negativity, Samsung finally launched its flagship smartphone Galaxy Note 8 on Wednesday. But thanks to the internet, we already knew the leaked design before the official release. However, the pricing is the biggest factor for those who want to switch from the Galaxy Note 5 or Galaxy S8 Plus. The global pricing has been released for the Samsung Galaxy Note 8 at $930 for the base model in the US.
Samsung Galaxy Note 8 at $930
The Galaxy Note 8 will be made accessible in the US by means of a few carriers. This particular Galaxy Note 8 device is powered by Snapdragon 835, 6GB RAM, Dual 12MP f/1.7 aperture, 3300mAh Battery, a beefy memory bandwidth and gigantic 6.3" display!
The most recent way to the Galaxy Note 8 is accessible for purchase through T-Mobile. At a cost of $930 and the with the carrier subsidy, it enables users to pay $210 as the initial installment, and after that by regularly scheduled payments. You can likewise pay $39, in regularly scheduled payments, without paying any initial installment later.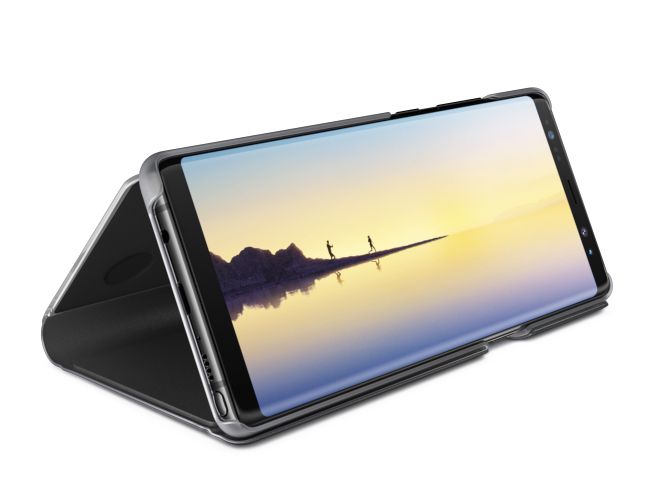 On the other side, Verizon is offering it for $960 which is slightly higher than T-Mobile. While in Canada you have to pay CAD 1,200 for the brand new Samsung Galaxy Note 8. From North America towards Europe, Galaxy Note 8 is also ready for pre-orders in the company's websites at GBP 869, EUR 999 in Germany and Italy.
However, Australia, Japan, China, Hong Kong, and South Korea's market price has not been revealed yet. You can pre-register for the Galaxy Note 8 through their website.
<!-comments-button-->