FCC Commissioner Mignon Clyburn is stepping down and it's not clear who will take her seat. President Trump has signaled his intent to nominate Geoffrey Starks to fulfill the remainder of a five-year Commissioner term that began on June 30th, 2017, when Clyburn's stint officially ended. After the confirmation hearing of the Senate and after that if they accept it then the transition will take place. Senate Democratic leader Chuck Schumer has backed the nomination also so there's a good chance of that happening. How much it will effect FCC is unknown.
For the past three years, Starks has been working as an assistant bureau chief at the FCC enforcement division. He was a senior counsel for the Justice Department before that. He always stayed low key so people don't know a lot about him. It's not yet certain where he stands on net neutrality or the FCC's overall anti-regulatory stance under Chairman Ajit Pai.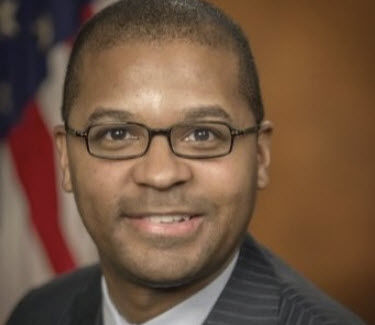 However, The President may not have much choice. On the FCC's five-seat commission The US government dictates that there can be no more than three people from the President's political party and those spots are already filled. He is sure to disagree with some of Pai's decisions but which ones are still not clear.
<!-comments-button-->